Chris plagues this list, with his many shocking moves to both family members and the audience.
1. Chris' attachment to a corpse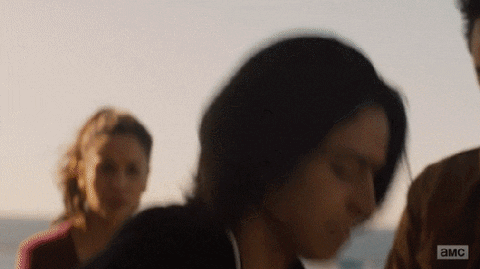 In the first episode of the season, Chris' mother's corpse was aboard the Abigail with them, and he absolutely could not leave its sight. It was both beautifully creepy and sad at the same time, until he violently threw her in the ocean instead of complying with funeral protocol. This is understandably consistent with his character, but still shocking and completely insane nonetheless.
2. Nick's Discovery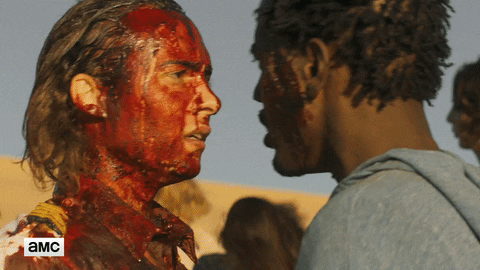 Nick discovers that the infected do not attack him when he smells just like them. He tests this theory by walking straight into a herd of infected that significantly outnumber our favorite survivors, and comes face to face with one—literally. Just when you think it's the end of Nick, the infected simply continue their way, instead of devouring Nick's face. This is the start of something beautiful.
3. The Jack Revelation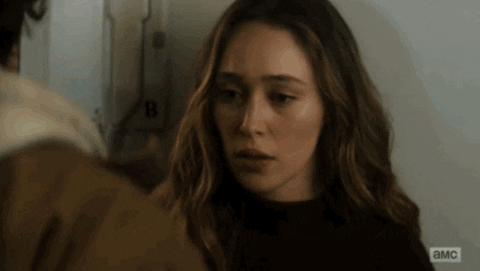 We all got really uncomfortable when Alicia started talking to Jack on the radio. We somehow trusted him, right till the point he started to act sketchy, and appeared on the Abigail to hold them all hostage. Jack really toyed with our feelings, getting us to trust him, then appearing to be controlled by Reed, but still acted questionably. The worst part has to be how Alicia felt like he tricked her yet again, and dumped her family to die. Hasn't she been through enough?!
4. Chris' transition to an alleged, "almost" killer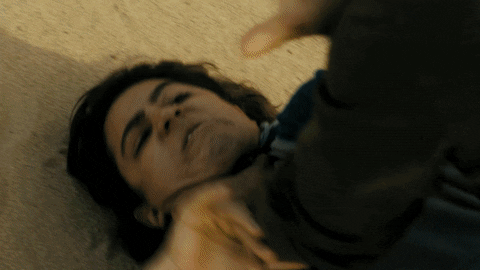 Chris had shot Reed in the face, citing him "turning" as his reasoning. Madison and the rest however, do not believe him and start treating him differently. Travis confides in Chris who is outraged at this accusation. Chris then sneaks into Madison and Alicia's room in the middle of the night brandishing a knife—and the rest is history. Relationships fell apart that night, and the revelation of what Chris would've done if they hadn't caught him still hangs in the air.
5. Daniel loses his mind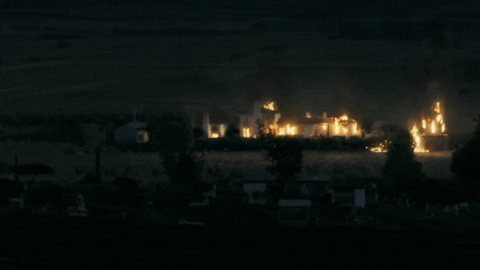 Daniel's story ended within the first half of the season with him hallucinating about his wife, and burning the infected-filled wine cellar kept by celia, along with himself to the ground. A heartbreaking yet shocking end to him, we will remember him as the strong father figure who did everything he could to protect his daughter, Ofelia.
6. Nick walks a lonely road In the season 2B premiere, we saw nick trekking alone and finding means to survive. The episode was title "Grotesque" for a reason – Nick devours a dog for sustenance, and drinks his own urine. The desperation in the episode was shocking, as we saw Nick at one of his lowest points but still pushing forward.
7. Chris takes things into his own hands Chris and Travis have separated from the rest of the clan. They bump into a group of young survivors who were hell-bent on taking over a farm they discovered. Chris shoots the farm owner when he showed himself, despite Travis pleading to leave the place. Travis is utterly shocked at what his son has turned into—a ruthless killer.
Catch the season finale of Fear the Walking Dead on Monday, 3 October, at 08:00 BKK/JKT | 09:00 HK/SIN and an encore telecast at 21:00 BKK/JKT | 22:00 HK/SIN.