The new frontier is here – technology is rampant in our daily lives, and without it, we probably wouldn't survive. Okay, we would still be alive, but we'd be really, really bored. These tech advancements are only possible thanks to the various pioneers who explored unchartered territories, and who are constantly evolving the scene for the better.
Here are some Asian female trailblazers who have changed the tech scene not only in Asia, but globally.
1. Lucy Peng, co-founder of Alibaba Group
Lucy Peng is one of the founding members of the globally renowned e-commerce group, Alibaba. With her husband and Jack Ma, their revolutionary business is now worth more than USD$50 billion, and has changed the way the world approaches the digital shopping marketplace. Later financial related ventures such as Alipay have made her an important figure in tech not just in China, but also in the world.
2. Jenny Lee, Tech Investor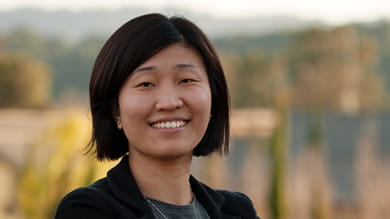 A self-made success story, Jenny Lee is one of the most respected and valuable tech investors in China right now. The only lady on the board of the venture capital firm GGV Capital (worth more than USD$3 billion) that invests in tech start-ups, this Singaporean is constantly on the lookout for new trends to invest in, making her a forerunner in the global tech scene.
3. Cher Wang, co-founder of HTC
Appearing on the Forbes World's Billionaires list for three years in a row, Cher Wang is a definite force in the tech scene as one of the pioneers in the Android phone industry. Her company HTC Corporation has been valued at about USD$500 million. Looking to venture into the virtual reality space, this Taiwanese's foresight maintains her position as one of the most important female tech players in the world.
4. Neelam Dhawan, CEO of Hewlett Packard Enterprise India
The managing director of Hewlett Packard India not only manages one of the biggest HP regions in the world, but also successfully navigated her company through multiple turbulent financial conditions that saw the downfall of other tech establishments. One of the first women in India to head a technological firm, Neelam Dhawan's keen eye for both business, management and innovation undeniably makes her an important figure in the tech industry.
5. Elicia Lee, GameStart Convention Founder
Sacrificing a large part of her life savings to kickstart the gaming convention space in Southeast Asia, Elicia Lee has grown from her younger days gaming in the confines of her room in Singapore to being an important figure in the SEA gaming industry. Her observational skills and efforts to plug the gap in the gaming convention sphere resulted in the highly successful GameStart, an annual convention participated by gaming fans all around the region today.
Catch stories inspired by women in tech on Halt and Catch Fire every Monday at 20:00 BKK/JKT | 21:00 HK/SIN.