We know and love Lee Pace from Halt and Catch Fire, and are ecstatic that the series has been renewed for a fourth season. Lee Pacers (that's what we're officially calling his fan club) would probably also know him from his previous TV series Pushing Daisies, but only the hardcore Lee Pace fans know that he has dabbled in roles beyond the silver screen. That's because with his chameleon-like acting skills, we hardly can recognise him – that, and his convincing acting skills.
Here, we look at five movie roles few people know Ace Pace starred in.
1. The Hobbit Franchise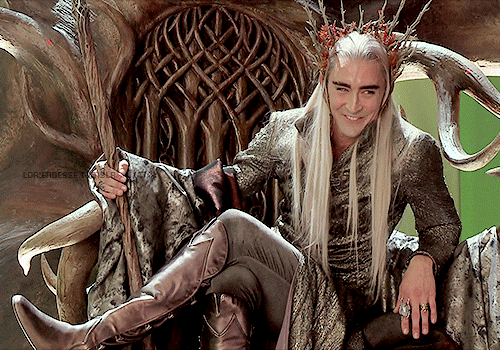 A spin-off from the highly successful franchise The Lord of the Rings (LOTR), The Hobbit has charmed LOTR fans alike. Even with his pretty face, it's hard to tell that Thranduil, an Elf king who participated in one of the most important wars in the trilogy. Perhaps it's the long, blond hair that makes him almost unrecognizable – but hey, a blond Lee Pace? We're not complaining.
2. Guardians of the Galaxy
If you didn't know Lee Pace was the man behind this character, it's fine – even hardcore Lee Pacers would've probably missed him even if they were looking out for him. Our dashing actor dons on a blue hue as Ronan the Accuser, the main antagonist of the movie. His stellar performance makes him virtually unrecognizable in this role – give this man an Oscar!
3. Marmaduke
Lee Pace was in a talking dog show. He didn't provide his voice talents as one of the talking dogs – thankfully we got to see his gorgeous face as the lead talking dog Marmaduke's owner, the strict but caring Phil Winslow. Marmaduke is a fun movie for Lee Pace fans who also love dogs, and for those who just want a good laugh.
4. Lincoln
This historical period piece focused on the life and times of one of America's forefathers, Abraham Lincoln, played by Daniel Day-Lewis. But did you know Lee Pace also had a big cameo here? Lee appeared as Democratic Party representative Fernando Wood, mayor of New York. Even with his short on-screen time, Lee managed to deliver a convincing and powerful performance that you have to watch for yourself.
5. The Twilight Saga: Breaking Dawn – Part 2
Yes, you read that right. Lee Pace was part of the Twilight franchise. Playing the part of a
Vampire named Garrett who fights on the side of the vampire protagonists. Even with red eyes and long, shaggy hair, Lee still chalks one point for the sexy vampire camp. Where can we buy #TeamGarrett t-shirts?

Lee Pacers, get your daily dose of this versatile actor on Halt and Catch Fire every Monday at 20:00 BKK/JKT | 21:00 HK/SIN.